I am in love with the gentle yet powerful healing of this beautiful stone!
Chrysocolla is often called "The Goddess Stone" or "The Wise Woman Stone" as it is a gorgeous blue-green stone which exudes a deep feminine energy. A powerful cleansing and clearing stone, it is connected to the throat chakra, can be used to balance and heal thyroid issues and its use as a communication aid.
This stone is a very potent tool when needing help speaking your truth and giving voice to something you are having a hard time saying.
It is also connected to water and the heart chakra and makes it a powerful connection tool for those who need to get in touch with their feelings, both men and women. It can aid us in connecting more authentically to the vulnerability within. It can also aid in healing heartache and expand ourselves towards truer love.
Said to be the stone of the Wise Woman and of bringing one's teachings into the world, Chrysocolla is powerful for use in meditation, dream-work, and expression of one's personal truth and gifts.
It is a stone of feminine empowerment, the Goddess, reclaiming of feminine power and our divine feminine gifts.
This is a stone which aids in bringing out the medicine and magic that each one of us have within in a gentle but powerful way. It is a midwife stone as it brings truth, expression and purpose into the world. It can aid artists, musicians, writers, speakers, teachers, etc to connect deeper to the conduit of creative energy within and how to bring their gifts into the world.
It can help us gain acceptance, calm and peace during shifting energy and ever-changing seas.

You can find beautiful Chrysocolla here in my Etsy shop! Each crystal comes complete with eBook.
GET YOURS HERE: https://www.etsy.com/ca/shop/TheGoddessCircle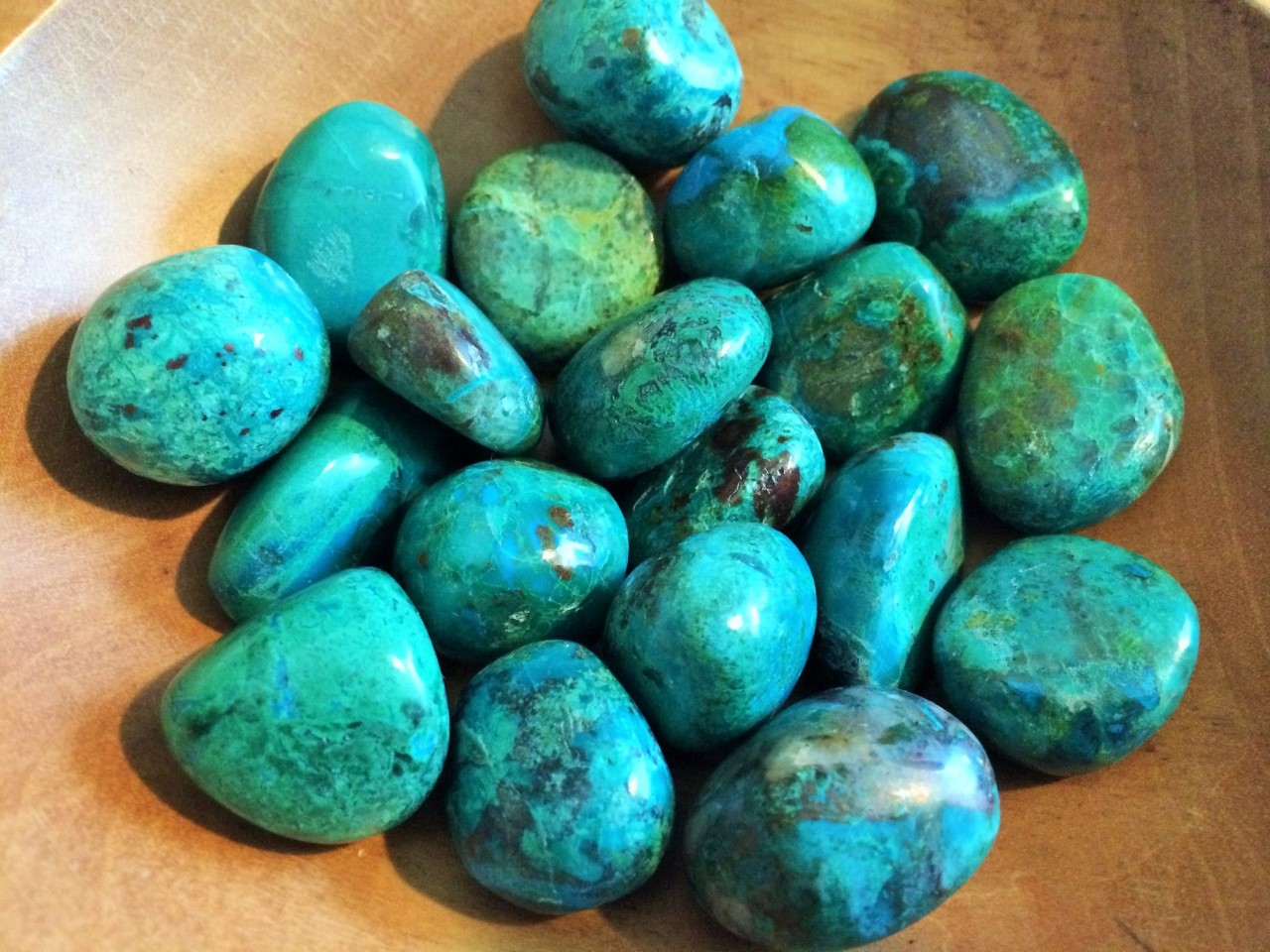 Resources:
"The Complete Crystal Handbook" - C. Eason
"The Encyclopedia of Crystals" - J. Hall