My Sister, the time of the Priestess has come.
The Priestess within us holds great power of transformation. She is the key to unlocking our inner truth. She is the gateway between the worlds and the one who walks the pathways of the unknown with us.
She holds within her the great wise mother, the sage of wisdom that shows us the truth we need to see. She is the fierce warrior who gives us the courage we need to take a stand and reclaim our lives.
She is the one who speaks with the voice connected to our deepest intuition and raises her hands to the sky to summon great change. She is the creatrix who initiates the ritual of our own rebirth into being. She is the phoenix fire of transformation.
When the Priestess rises and awakens, she opens our eyes to our medicine, our gifts and our path. And this is her time to wake deep within our hearts.
We have been silent for too long. This is a call to reclaim the wild medicine that flows in your veins and the divine truth within your spirit.
Sister, the time has come to rise and awaken the medicine that lives inside of you.
As we arise and reclaim our truth and our voice, so we awaken the whole world.
The Priestess is the element of alchemy that dwells within our soul. She is the powerful thread within that taps us into the energy to transform our world and bring our truth into being. Through her rituals and sacred rites, she offers us a portal of rebirth in our own lives, bringing our ancient wisdom into being.
Awakening to your Priestess path is a deep drop into your heart, into your magic and into the depths of your spirit. It is a place of full-bodied allowing to move through a powerful portal of transformation and honor the call to reclaim the truth that lives at the core of your being.
The time has come to fully embrace your power and celebrate your divine and sacred truth, medicine and gifts. This is a place of moving from the old ways of "playing small" and remaining hidden. It is an awakening re-union to the medicine that flows from the depths of our soul.
As we reclaim our voices and our purpose on this planet, we embrace true freedom and sovereignty.
During the Inner Priestess Awakening Online Program, we move through the veil and begin our deep drop into the mysteries of our own divine myth and unravel our own unique Priestess thread. Here is a path of awakening, of emerging and of living our individual divine feminine truth.
This online 4 week journey facilitated by Ara of The Goddess Circle is a powerful reclaiming of your own deep truth, igniting the fires of alchemy within to bring your own unique Inner Priestess path into the world.
This transformative mystical journey will shine a light on the words that are written on the walls of your heart and how to bring them into the open and live our sacred purpose.
This is a path of unmasking what was once hidden and bringing all that we are into the light.
This is a journey of rewriting our stories with our own hands.
This is a time of midwifing our sacred medicine into being.
This is a time of wild awakening.
---
Included in This Sacred Journey Are:
Instant access to 28 units full of processes, rituals, inspirations, ceremonies or meditations.
Sacred feminine deep dives that will journey deep into the heart of our unfolding practices, to nourish and support what we are creating in this sacred container.
A private Facebook temple sanctuary for connection, empowerment and encouragement throughout our journey that will remain open to sisters after the course has completed.
You will have lifetime access to this course, and there is no hurry or worry if you can't get to a practice. This is your journey and it unfolds in the time you need.
---
There is a powerful container created when sisters stand together in circle and witness the transformation of one another. This is a potent place of manifestation, of being seen, heard and held which fuels the power of midwifing our truth into being.
One of the most important aspects that sacred circle and sisterhood brings is the support and encouragement of being seen and sharing our stories. When you are fully able to embody and be present in the truth of all that you are, it flows into every aspect of your world.
Once you awaken, you can never go back to sleep.
My Sister Priestess, I know we have spent lifetimes journeying together through wild forests of ancient wisdom and I am honored to gather with you once more around the sacred fire. The time has come to walk through the portals of the divine feminine that are calling to us and reclaim our voices, our truth and our purposes. We now stand upon a time of revolution and rebirth.
The time has come to rise my sisters.
Join us in sacred circle this Fall as we reclaim the ancient thread of wisdom that sings within our wild soul. If you are ready to reclaim your fire, your passion and your purpose, then I invite you to sit with us.
I look forward to sitting with you in sacred circle and journeying with you on this powerful path.
Blessings,


Your Guide on this Journey

C. Ara Campbell - The Goddess Circle
C. Ara Campbell is a visionary writer, soul guide, cosmic channel, artist, facilitator of The Inner Priestess Awakening Online Program and the Relationship Empowerment & Sacred Love Journey, author of The Astro Forecast, and the founder of The Goddess Circle. Ara is a modern-day mystic that channels guidance using spiritual, cosmic and natural energies. Dedicated to the rising feminine, to living embodied truth, connecting others with their gifts and healing using the natural world, she can often be found seeking wisdom and solace in the wilds of Mother Earth.
During this Sacred Journey

You Will be Supported by:
Instant access to 28 units of practices, rituals & inspirations
Deep dives with Ara
Guided Meditation Journeys with the Goddess Inanna, Kali, Hecate & Aradia
Private Facebook temple for connection with our fellow Priestesses
Exclusive bonus content available only to members of this course
Goddess meditations, guided practices, sacred ceremony, & rituals
Much More!
*All content is yours to access forever and there is no rush to complete. Facebook group remains open after course completion.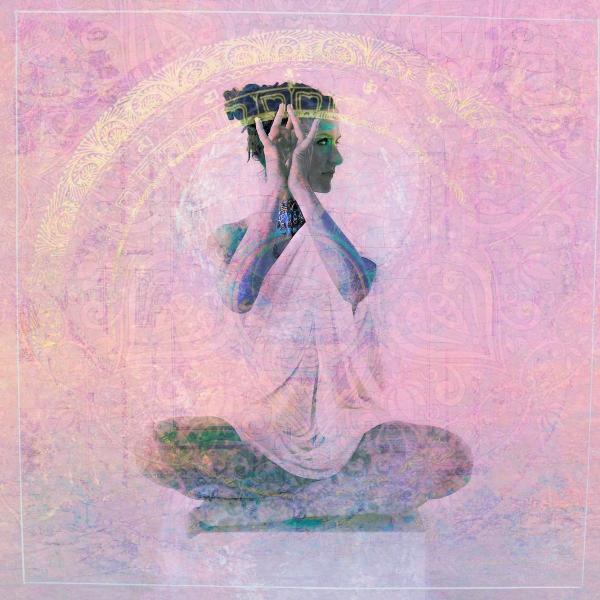 Awaken their soul fire & live their purpose
Let go of what is no longer serving them
Dig their roots deep in their own sacred soil
Claim their power & embody their truth
Peel off old beliefs and paradigms
Speak their voice & heart
Make a shift in their world
Dedicate fully to their gifts & wild magic
Reclaim their sacred crown
Surrender to the light of their own being
Change & rewrite their story
Commit to their authentic essence
Release settling for less than they deserve
Claim their gifts & unique medicine
Rise to their Priestess Path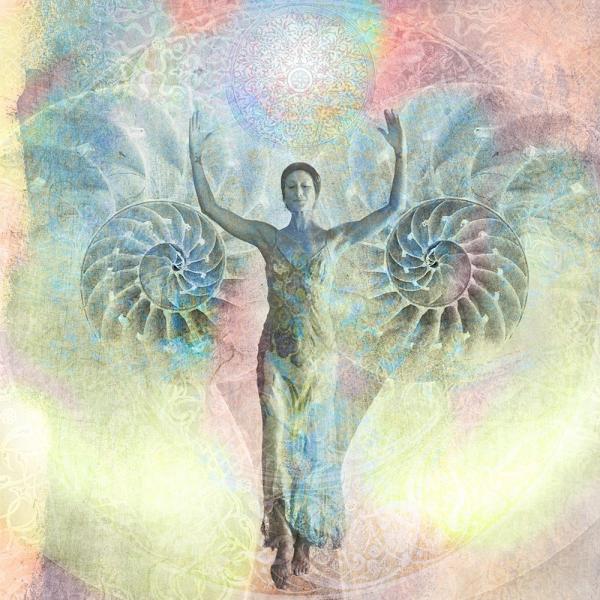 Some Practices and Rituals That

Will Support Your Journey Include
Guided meditation with Inanna into the Underworld
Connecting with the Priestess within and the divine feminine
Letting go of playing small and rewriting our story
Guided meditation with Aradia into our Priestess Path
Shadow work: journeying through the dark night of the soul
Reclaiming our power and our truth
Sacred expression and embodiment of our purpose
Reclaiming our voices with the Priestess Cassandra
Transforming blocked energy, releasing and cord cutting
Self love & sacred self-care
Guided meditation with Kali to transform and release
Powerful New and Full Moon rituals
Much more!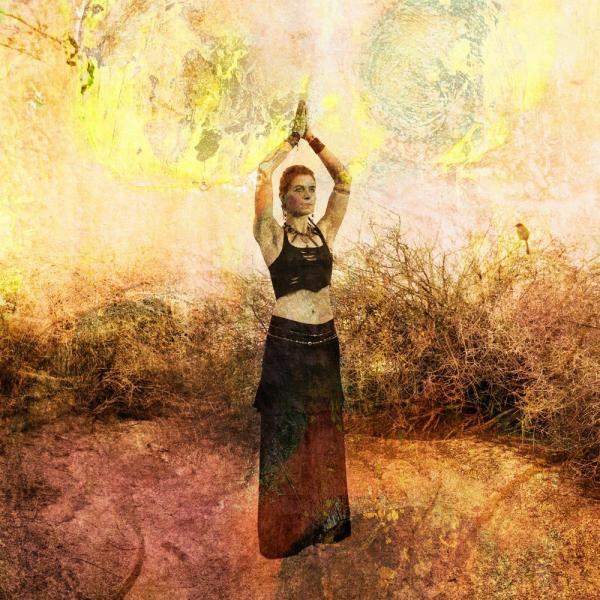 Frequently Asked
Questions
Do I need to be part of a specific path or belief system to join the Inner Priestess Awakening Program?
All sisters from every path are welcome in the Inner Priestess Awakening Online Program. All that is required to move in the direction of your Priestess Path is the willingness to allow your own unique story the sacred space to unfold in its own divine authenticity. This is a deep dive into the truth of your own heart and all sisters are welcome here in the circle.
Is the Program completely online?
YES! The Relationship Empowerment & Sacred Love program is an online journey that was designed to have a global reach and bring sisters together from across the world in order to empower, heal and reclaim deeper relationships in our lives. It is a fusion of self study practices, goddess work, rituals, and facilitated podcasts in a safe and sacred container of sisterhood.
Is the Priestess Program right for me?
The Priestess journey is a deep dive into reclaiming our truth and our medicine. This is a place of releasing the stories of the past and of stepping into our purpose. This is a journey of stepping into our power and awakening to the wild brilliance of all that we are.
In previous circles, we have had sisters that were from all walks of life, background, and beliefs who sat together in sacred circle. There is something for everyone in this deep dive.
The stories of some of the sisters can be found below.
Is there a timeframe to complete the content?
The course is yours to access forever. You can take as much time as you need with each unit. Every path takes its own time to unfold and there is no hurry.
What does it mean to birth my truth?
Each one of us has within us a divine truth, the authenticity of who we truly are. In this place there is a deep medicine, in all that you are and in your gifts. Many of us, through conditioning and beliefs throughout our lives have been on a path of playing small, staying hidden and masking our true selves.
The Path of the Priestess is to reconnect within with that inner spark of truth, that light that makes us who we are and to bring that out into the world and into the light. It's a journey back to ourselves. It's a time of awakening and rising.
"We are the Priestesses of the Earth, the guardians of nature. We have always known this magic that is etched upon the walls of our hearts and resonated through our souls. For a time we slumbered all the while our powers within us stirring and growing. And now we awaken and rise together" ~Ara
"Today she rose
Unapologetically centered
In the truth of all that She is
Seated from the throne
Of her open wide heart
Raw with ancient knowing
Coursing through her veins
Fiercely She knows
She is it
She is here
She is now
She is you"
Ara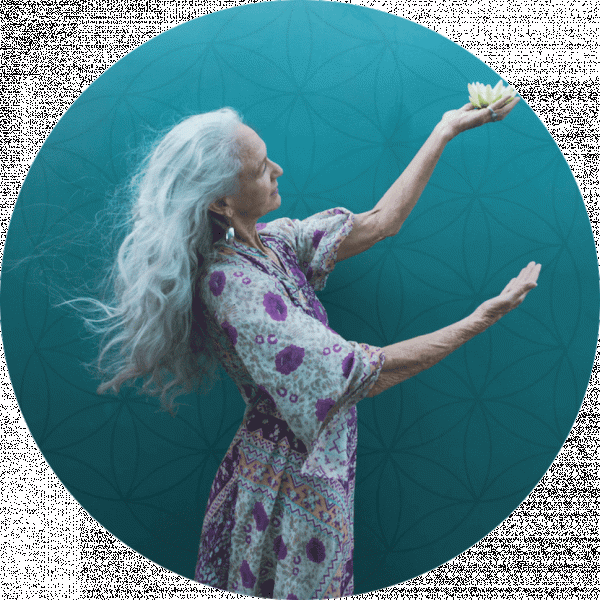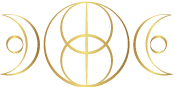 "By far, one of the experiences that opened a portal within the most for me; A cornerstone in my journey and growth. When we know our purpose, we fly. If you haven't already, I feel every woman should participate in this, over and over again. I'll be cherishing this coursework for months and years to come and can't wait for the next circle and her book. Ara delivers something that leads you to a door, an opening inside yourself, which makes everything else flow with crystal clarity. I could say so much, but words aren't enough. I found more of me, my truth, my voice. Thank you Goddess Circle queens and Ara for an unforgettable month. I love you all.

I do still attend each and every Inner Priestess Awakening. Every time brings something brand new and evolves me even more. The most recent circle was the inspiration for my current Wings + Things book series because it was amidst the energy of the course that I uncovered what that really means. It's so unexpected but also every time I participate in the Inner Priestess circles I have so much energy and start a new fitness routine or step up my workouts, or do a cleanse – something to that effect! Just love the high vibes so much." — Mazeylotus
"I loved Ara's authorship. She has the ability to convey murky feelings, clarify them and provide suggestions for their healing. She brought me to speaking my truth, in situations that I had silently accepted for years. Although it ruffled feathers, I feel I am on my way to rebuilding my magik, so that I can share it with others. Also, Ara's podcasts were wonderful. She brought the goddesses to life and the meditations were hypnotic! I know I will get much more involved with them, as the dust settles from my truth telling and I get stronger." —Cynthia Ellen Craig
"The IPA course was very well done. It absolutely empowered me, I stepped out of the darkness and into the light and spoke my truth all the while keeping in mind of shadow work! I offer much gratitude to Ara' and her approach, I could feel the genuine guidance as if the Goddess was sitting in circle with me encouraging me to be the woman I was meant to be. Ara writings and teachings are perfection and some of the best writings I have read thus far. It shifted my awareness and I feel as though I am aligning with what the Goddess had planned for me since my inception." —Andrea
"I love that it comes into my email each day in beautiful, bite sized bits of wisdom. Ara intuitively knows what and just how much to bring to me each and every day in order to help guide me on my journey. This program is a must for any goddess looking to dive into herself on any level." —Danielle Hansen
"The fact that Ara leads without ego…she truly is a spiritual guide and I really appreciated the focus. The course was 'in the vortex'." —Suzanne
"I loved everything!! Ara's voice guiding me through the podcasts was just beautiful to listen to each time. The materials were all so pertinent to my path at time point in my life. Plus, the pictures each day sent a mood for me to dive into the work. I am so grateful that the course remains open to use over again, as needed." —Kathimarie
"I loved the podcasts, the voice of Ara who guided us with wisdom so deep and beautiful. She mirrors a truth with a deep ancient touch and opens the same in many of us. And like a curious excited child I loved to open the mail each day to explore all its treasures." —Luna Lone Stryhn
"I loved the podcasts that you did, it made the course seem more personal and more like a one to one training. What I loved most was being able to hear your voice as it made it easier for me to visualize and feel like I was in a class instead of being on my own. Thank you for all the work you did putting this together:" —Tania Sterrenburg
"The synchronicity of this course. It called to me at just the right time in my life. Also loved the secret facebook group to connect with others. The podcasts were also one of my favourite things all week!" —Louise
"What I loved most was the depth of the wisdom and messages being delivered each day into my mailbox. Now I see, this is a crucial combination when going through an awakening and healing of any inner part of self: deep + yet simple + regular messages/information/flow of energy. However, not every day did I have enough time to do my own homework with these emails, but even just simple reading them made a huge shift in my consciousness and energy. And one thing that influenced me very, very deeply was Kali meditation —I really love it, thank you Ara! Would have loved maybe two more months!" —Lucia
"Well, I didn't want the course to end. The connection with a circle of women, especially since in the past I felt more comfortable in the presence of men. I loved the sisterly connection with all. I would like to go back and spend more time on some of the practices." —Natalie
"I loved the guidance that was given by Ara, and the meditations! Tops." —Lisa
"This came to me at a time when I needed it the most. I was able to really get in touch with who I am and what I need. I will always refer back to the material used as it all will be useful at some stage in my life. I loved the Facebook circle and the support we received that from Ara, I have made some friends along this journey and feel I will continue to stay in touch with them. I love that you can keep the material and constantly refer back to it when you need support or to explore certain areas again." —Nichola Hannigan
"I loved the openness and unconditional acceptance of every aspect of us. I felt appreciated, and honored for my real and deep truth. With that, I could feel into more expansion of my beauty as an ancient soul, and I could thrive farther as my inner child came out to play, seek, and learn in the world without fear. I liked the way the podcasts were just for us to listen to alone with only Ara's voice sending us the messages from spirit and Goddess wisdom straight to our soul. This is the way I needed to receive it. Everything was perfect. Thank You." —Leahanne Woods Smith
"The daily communications and writings were absolutely fantastic." —Migo
"I enjoyed the podcasts and the words of Encouragement. It's good to know you're not alone walking this path alone." —Bridget
"Loved it all. The opportunity to actually give myself permission to participate in a soul healing workshop for myself." —Michele
"I loved connecting with sisters around the world and the fact that the course can be reviewed by me again and again." —Ashleigh Jade
"To be connected, supported, giving back and share all the love with everyone in the circle and that there is no pressure in completing the processes of the everyday right away. To be accepted no matter who I am or what I am and not be pushed in some drawer. And every word written so amazingly understandable exactly how I always thought and felt so that I can totally relate and feel with it. I would love a gathering in live action, maybe a workshop/retreat in a wonderful nature location. I would totally attend right away." —Marcella
"I looked forward every morning to be able to open and inspiring message to start my day with like minded people." —Tricia Chupka
"I love everything about the IPA, the podcast gives it an extra dimension to it. It all comes alive. Lovely beautiful unique and strong voice. Even though I have entered the IPA several times it gives me a new vision and it gives me a deeper knowledge every time. 'She would midwife her truth into being, and stand proudly beside knowing she was the only one who can bring her medicine into this world.'" —Marie
"I loved the the connection with the others on the Facebook group, with guided topics." —Christina Baker